Qigong for Arthritis
This class is taught by: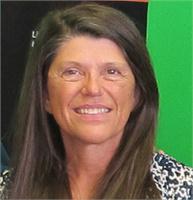 Lessons in life have taught me how to negotiate the business world but not to dwell there, to incorporate efficiency without giving up the joy of discovering a new way, and to be fiscally conservative without being stingy.
I now make choices that support my best interests as well as the interests of my community. My pleasures are designing interesting and functional clothing, creating flavorful organic foods and, of course, teaching TaiChi and Qigong.
Active or sedentary, more than 10% of adults are affected by Arthritis within their lifetime. Qigong exercises have been used in China for many years to successfully circumvent and even treat this condition. Let this gentle and graceful exercise help you relieve joint stiffness and move more freely in your everyday activity.
Upcoming classes: