IMMERSION: Shamanic Studies with LaoShih
This class is taught by: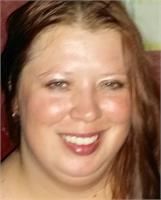 What began with Tai Chi has expanded to include various Daoist teachings such as Qigong (internal energy work), Meditation and healing arts. I have experienced many positive changes through my exploration of Daoism. I now look at things from different perspectives, leave myself open to new ideas and listen within for the answers.
As a being I have become gentler, more observant and have greater control over my emotions. I have greater flexibility, increased vitality and a bit of grace. I'm also blessed to have the support of my family who witnessed my process firsthand. We've grown much closer by navigating difficult situations with positive attitudes.
Shamanic Qigong:
All styles of Qigong originate from a foundation that is deeply rooted in Shamanic Medicine Dance. Qigong teaches us how to feel the flow of energy throughout the body and facilitate self-healing.
Shamanic 5-Elements (or WuXing):
A 5-fold scheme used in traditional Chinese fields to explain energetic interactions. Wood (木 mù), Fire (火 huǒ), Earth (土 tǔ), Metal (金 jīn), & Water (水 shuǐ) describe interactions and relationships between phenomena.
Shamanic Daoist Studies:
Daoism evolved in response to a chaotic world. Doctrines and associated practices were developed by monks to refine methods of simplistic living. This lifestyle was intended to build mental and physical strength and ensure vitality well into old age.
For more information, email: laoshih.holly@gmail.com
Upcoming classes: