IMMERSION: Shamanic Tiger
This class is taught by: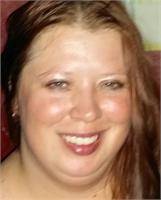 While my journey began with TaiChi, it has expanded to a vast repertoire of Daoist teachings. This includes Qigong (internal energy work), Five Elements, and a variety of Shamanic Studies.
I have experienced many positive changes through my exploration of Daoism. I now look at things from different perspectives, leave myself open to new ideas and listen within for the answers.
As a being I have become gentler, more observant and have greater control over my emotions. I have greater flexibility, increased vitality and a bit of grace. I'm also blessed to have the support of my family who witnessed my process firsthand. We've grown much closer by navigating difficult situations with positive attitudes.
Email: laoshih.holly@gmail.com;

Facebook: LaoShih Holly
Shamanic practices connect physical life to the spirit. To carry these healing practices into society, ascetic monks developed doctrines and practices to encourage simplistic living. The focus was on mental and physical strength, and ensuring vitality into old age. Often called Shamanic Qigong, these practices encourage us to feel the flow of energy through the body to facilitate self-healing and long life.
These Shamanic Studies are a direct representation of lineage holder Master Zhongxian Wu. As one of few Certified Practitioners, LaoShih Holly's Immersion Studies (90 minutes) goes deep into these practices. (You do not need to attend all sessions.)
Benefits of Shamanic Tiger (LaoHu Gong):
* Movements align with your 24-hour cycle
* Improve respiratory and immune responses
* Manifest strength and flexibility of the Tiger
Drop-in/Single: $35
12-Pack: $300 ($25 each)
SATURDAY PARKING: FREE 2-hour street parking
Enroll through links below...
Upcoming classes: