Aroma Therapy Studies
This class is taught by: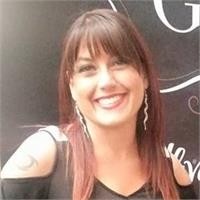 Heather Russell is a doTerra Wellness Advocate and a small business owner in Midtown Anchorage. Her shop, Elements, carries doTerra oils, accessories, jewelry, and other items that are all "Good for the Soul".
Heather offers doTerra education classes that allow participants to play with these pure essential oils. As an avid consultant, she has a great deal of knowledge about the doTerra brand including the sourcing of these precious resources. Heather loves to share and create blends for motivation, passion, and inspiration.
Our monthly Aroma Therapy sessions are a way to learn and play with doTerra therapeutic grade essential oils. Come and check out the new collection of exotic oils and blends... including Copaiba from Brazil... an alternative to CBD oil.
Heather Russell, our instructor, is currently offering a Chakra series where she spends a full session on one Chakra and oils that will assist in balancing that Chakra.
Heather is the owner of Elements - Gifts for the Soul in Midtown Anchorage. She's lots of fun and will help you create interesting blends.
Drop-in: $16.50 (Save with a 10 or 20-session class package)
**Price includes oil blend & a roller bottle that you can make and take with you!
FREE Street Parking every weekday at 6pm or $1.25/hr in the Saturday Market lot across the street
Upcoming classes: