Aroma Therapy Studies
This class is taught by: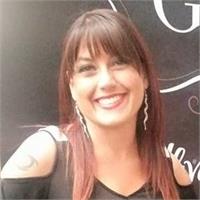 Heather Russell is a doTerra Wellness Advocate and a small business owner in Midtown Anchorage. Her shop, Elements, carries doTerra oils, accessories, jewelry, and other items that are all "Good for the Soul".
Heather offers doTerra education classes that allow participants to play with these pure essential oils. As an avid consultant, she has a great deal of knowledge about the doTerra brand including the sourcing of these precious resources. Heather loves to share and create blends for motivation, passion, and inspiration.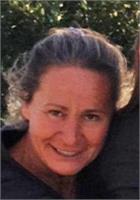 Warm Greetings to you,
The lure of The Last Frontier brought me to Alaska. I cherish the great vistas and clear air. My exercise routine brings me renewed energy and feelings of connection, especially when I practice during Alaska's endless sunsets.
Diverse situations, life challenges and extensive travel provided me with unique opportunities to learn from exceptional teachers. My current philosophy is: Do no harm. Transform conflict into a growth adventure. Share and apply knowledge so others experience less pain and more harmony.
Let's cultivate health and peace together by sharing our space, time and vital energy.
Jitka Storm
Fitness Instructor
Certified Qigong Teacher
International Travel Guide
Czech-Alaska Society President
Our monthly Aroma Therapy sessions are a way to learn and play with doTerra therapeutic grade essential oils. Come and check out the ever-growing doTerra collection.
Thursday classes focus on oils that harmonize the seven chakras. Heather discusses one charka at each session, from the root chakra up to the crown. After a description of the chakra being studied, Heather presents a list of associate essential oils. These oils are passed around, one at a time, for you to connect with the aromatic scent. After a question/answer period, you may select up to 3 oils. Heather will create a blend for you in a handy roller bottle. This oil blend is included in the cost of the session.
Saturday classes focus on creating therapeutic scents you can use to alter a mood or reduce stress. These are oil blends you co-create with Heather. After a brief lecture, Heather will assist you in creating a scent you really like.
Heather is the owner of Elements - Gifts for the Soul
Drop-in: $16.50 (Save with a 10 or 20-session class package)
**Price includes oil blend & a roller bottle that you make and take with you!
FREE Street Parking every weekday after 6pm
FREE 2-hour Street Parking every Saturday
OR $1.25/hr in the Saturday Market lot across the street