SENIORS Meditation
This class is taught by: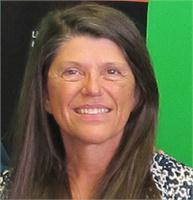 Lessons in life have taught me how to negotiate the business world but not to dwell there, to incorporate efficiency without giving up the joy of discovering a new way, and to be fiscally conservative without being stingy.
I now make choices that support my best interests as well as the interests of my community. My pleasures are designing interesting and functional clothing, creating flavorful organic foods and, of course, teaching TaiChi and Qigong.
Qigong Meditation is an easy and effective way to increase strength at an older age. Since movements can be done standing or seated, it's ideal for those who want to regain an active lifestyle. Overall, Qigong Meditation enhances the healing process. By elevating oxygen levels in the blood, practitioners often experience clear thinking, less worry, and more desire to participate in life.
Make self-care part of your healthy lifestyle!
Senior Rate: 11 for $99
Upcoming classes: