SENIORS Meditation
This class is taught by: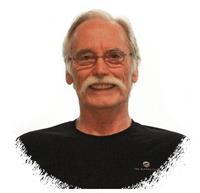 My varied history includes degrees in Psychology, Physical Education and Coaching from the University of Northern Colorado, three years of professional football, and 37 years of oilfield work.
At the age of 60, I charted a new course and became certified by the American College of Sports Medicine as an Advanced Level Personal Trainer and a Functional Aging Specialist. I'm also a certified Qigong instructor and working on my Tai Chi certification.
I specialize in balance and strength training for stroke, arthritis, COPD, injury rehabilitation, and cancer recovery, with clientele ranging in age from 37-89.
I believe in staying healthy as I age and want to share that lifestyle with other willing Seniors!
Qigong Meditation is an easy and effective way to increase strength at an older age. Since movements can be done standing or seated, it's ideal for those who want to regain an active lifestyle. Overall, Qigong Meditation enhances the healing process. By elevating oxygen levels in the blood, practitioners often experience clear thinking, less worry, and more desire to participate in life.
Make self-care part of your healthy lifestyle!
Senior Rate: 11 for $99
Upcoming classes: