Community Meditation & TaiChi
This class is taught by: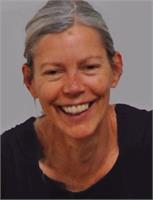 As a Geologist, I truly love the outdoors and nature, and spend as much time as possible outside in our beautiful Alaska landscape hiking, skiing and enjoying those I meet along the way.
I deeply believe in the healing powers of nature and the human body. The movements of TaiChi and the inner cultivation of Qigong are a natural way to help us find this power within.
These arts have helped me embrace who I am, and increase my connection to community and life.
This class meets every Saturday morning.
Explore the natural meditative movements of Qigong and TaiChi. These ancient arts will bring peace to your mind and grace to your daily movements.
Donations appreciated :)
Upcoming classes: