Ryan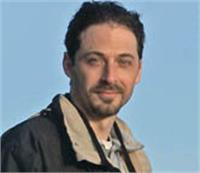 Ryan Marshall has dedicated himself to the art and science of mind-body practices and powerful energetic healing for more than 25 years. He was trained in California as a physician of Eastern and integrative medicine and has studied extensively in energy medicine and spiritual disciplines around the world. Inspired by the positive benefits he has seen in his own life, Ryan continually shares these practices to enhance the lives of others.
Ryan instructs the following:
This class will begin with joint qigong and proceed to instruction in the TaiChi form. After some form practice time, we will begin practice of the Art of the Peaceful Circle. As an ongoing class, you will have the opportunity to learn at your own pace (whether a beginner or more advanced), and then review and refine the following week.




Without flow, there is no health. This form is focused on opening the flow of the body's holistic network. Fire Dragon Qigong excels at transforming blockages by utilizing self-acupressure, healing sounds, therapeutic postures and mind intent. Regular practice brings health and harmony to the entire body.