Tom McGuire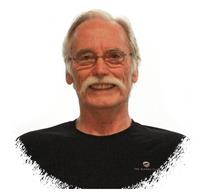 My varied history includes degrees in Psychology, Physical Education and Coaching from the University of Northern Colorado, three years of professional football, and 37 years of oilfield work.
At the age of 60, I charted a new course and became certified by the American College of Sports Medicine as an Advanced Level Personal Trainer and a Functional Aging Specialist. I'm also a certified Qigong instructor and working on my Tai Chi certification.
I specialize in balance and strength training for stroke, arthritis, COPD, injury rehabilitation, and cancer recovery, with clientele ranging in age from 37-89.
I believe in staying healthy as I age and want to share that lifestyle with other willing Seniors!
Tom McGuire is currently not instructing any classes.