8 Brocades for Health Qigong
This class is taught by: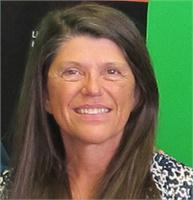 Lessons in life have taught me how to negotiate the business world but not to dwell there, to incorporate efficiency without giving up the joy of discovering a new way, and to be fiscally conservative without being stingy.
I now make choices that support my best interests as well as the interests of my community. My pleasures are designing interesting and functional clothing, creating flavorful organic foods and, of course, teaching TaiChi and Qigong.
All abilities welcome! This form is typically done standing, but can be done in a chair and performed in varying degrees of challenge. Whether you are recovering from an injury or have a wide range of movement, this form will lessen overall anxiety and increase your ability to relax.
Upcoming classes: