10-Step TaiChi
This class is taught by: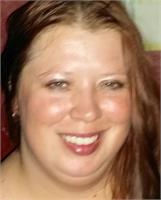 While my journey began with TaiChi, it has expanded to a vast repertoire of Daoist teachings. This includes Qigong (internal energy work), Five Elements, and a variety of Shamanic Studies.
I have experienced many positive changes through my exploration of Daoism. I now look at things from different perspectives, leave myself open to new ideas and listen within for the answers.
As a being I have become gentler, more observant and have greater control over my emotions. I have greater flexibility, increased vitality and a bit of grace. I'm also blessed to have the support of my family who witnessed my process firsthand. We've grown much closer by navigating difficult situations with positive attitudes.
Email: laoshih.holly@gmail.com;

Facebook: LaoShih Holly
This class begins with standing warm-ups. TaiChi movements are taught one at a time and are repeated several times. Instruction includes details as well as just following. All questions welcome! No prerequisite.
Upcoming classes: