IMMERSION: TaiChi Principles
This class is taught by: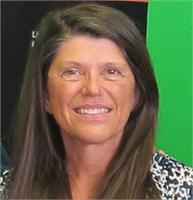 Lessons in life have taught me how to negotiate the business world but not to dwell there, to incorporate efficiency without giving up the joy of discovering a new way, and to be fiscally conservative without being stingy.
I now make choices that support my best interests as well as the interests of my community. My pleasures are designing interesting and functional clothing, creating flavorful organic foods and, of course, teaching TaiChi and Qigong.
If you really want to learn TaiChi, begin with the principles and take your time learning good posture. Approached in this manner, TaiChi will give you years of pleasure and peace-of-mind. This 90-minute session will give you plenty of time to practice one or more movements using good posture techniques. Questions are encouraged.
Drop-in/Single: $35
12-Pack: $300 ($25 each)
Use package with any Immersion Session
SATURDAY PARKING: FREE 2-hour street parking
Upcoming classes: