IMMERSION: Qigong Techinques - 2nd Sat
This class is taught by: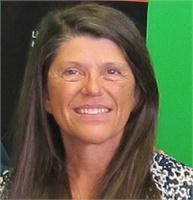 Lessons in life have taught me how to negotiate the business world but not to dwell there, to incorporate efficiency without giving up the joy of discovering a new way, and to be fiscally conservative without being stingy.
I now make choices that support my best interests as well as the interests of my community. My pleasures are designing interesting and functional clothing, creating flavorful organic foods and, of course, teaching TaiChi and Qigong.
Experience a profound moving meditation where you connect breath, visuals, and movement, while working within your own strength and capacity. From deep stances to using a chair... all abilities gain a sense of accomplishment. DaoShima has worked for the past 20 years to create modifications that make this relaxing exercise available to a wide range of abilities... from athletes to those with physical challenges . Participants are encouraged to asked questions.
Drop-in/Single: $35
12-Pack: $300 ($25 each)
SATURDAY PARKING: FREE 2-hour street parking
Upcoming classes:
Sign Up

Sat

Jan 12 12:30 pm - 2:00 pm

with

DaoShima

Susan