TaiChi for Arthritis/Fall Prevention
This class is taught by: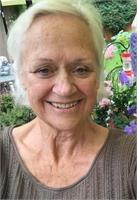 Lynn began studying TaiChi in the late 1980s. After several years of study she eventually moved on to other pursuits. In 2014, after recovering from serious health issues, she returned to her TaiChi practice, focusing on Yang-style and Sun-style TaiChi, as well as Qigong, with both local and international teachers.
Lynn is certified to teach several rehabilitative TaiChi forms through Dr. Paul Lam's International TaiChi for Health. She is also certified in Qigong instruction. She currently teaches at four locations, providing instruction and encouragement on how to build strength, grace, and health for people of all ages and abilities.
Lynn and her husband are busy living happily ever after with their sweet dog Tootie from Kathmandu.
Do you suffer from stiffness and joint pain from arthritis, or instability from poor balance and muscle weakness? This class is for you! Based on the beautiful, graceful, and strong Sun-style TaiChi, this form is designed specifically for arthritis and fall prevention... to improve joint mobility, posture, balance, flexibility, and muscular strength.
FLAT-SOLED, SOFT-BOTTOM INDOOR SHOES ARE REQUIRED FOR THIS CLASS. (NOT SLIPPERS)
Instructor Lynn Pillion is certified to teach this evidence-based course through Dr. Paul Lam. Call Lynn if you have questions: 907-854-6622
Upcoming classes: