SENIORS TaiChi
This class is taught by: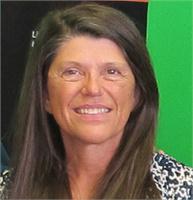 Lessons in life have taught me how to negotiate the business world but not to dwell there, to incorporate efficiency without giving up the joy of discovering a new way, and to be fiscally conservative without being stingy.
I now make choices that support my best interests as well as the interests of my community. My pleasures are designing interesting and functional clothing, creating flavorful organic foods and, of course, teaching TaiChi and Qigong.
TaiChi is an easy and effective way to develop stability and flexibility at an older age. It is also useful for recovery from illness, injury and stress. Overall, TaiChi improves posture alignment, strength and mobility.
Make self-care part of your healthy lifestyle!
Senior Rates: 11 for $99
Upcoming classes: