Aroma Therapy
This class is taught by: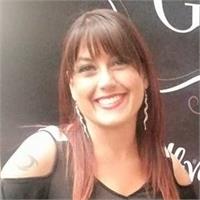 Heather Russell is a doTerra Wellness Advocate and a small business owner in Midtown Anchorage. Her shop, Elements, carries doTerra oils, accessories, jewelry, and other items that are all "Good for the Soul".
Heather offers doTerra education classes that allow participants to play with these pure essential oils. As an avid consultant, she has a great deal of knowledge about the doTerra brand including the sourcing of these precious resources. Heather loves to share and create blends for motivation, passion, and inspiration.
Aroma Therapy Workshops are a way to learn and play with the entire line of doTerra therapeutic grade essential oils. The September 2017 convention unveiled a whole new collection of exotic oils... including a Yoga Collection and Copaiba from Brazil. Come play with us!
AromaDance is an opportunity to move to inspirational music while anointing your energy centers with a series of pure essential oils. Through inspired movement, healing energy flows through your body. This energetic flow aligns the mind-body-spirit, connecting you to your inner radiance and heartfelt joy.
Allow energy to flow through your body to release tension and stress.
Free your mind, open your heart, and reconnect to your body.
Calm your mind to strengthen your spirit connection.
Awaken your inner Sage to activate your divine light.
Open your heart to joy, peace, and serenity.
Open your energy channels for self-healing
Reveal your personal truth