DaoShima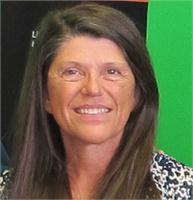 Lessons in life have taught me how to negotiate the business world but not to dwell there, to incorporate efficiency without giving up the joy of discovering a new way, and to be fiscally conservative without being stingy.
I now make choices that support my best interests as well as the interests of my community. My pleasures are designing interesting and functional clothing, creating flavorful organic foods and, of course, teaching TaiChi and Qigong.
DaoShima instructs the following:
Regardless of your skill level, coming back to the basics is like coming home. – DaoShima

This class is designed for first-time beginners. We will connect philosophy and breath as we develop balance and control. This information will reduce concerns before starting a regular TaiChi class. Already studying TaiChi? Come to fine-tune your postures, deepen internal emptiness and feed your form with breath, control and intent.




Prerequisite: Proficiency in 24-Movement Tai Chi. EXPECT: Faster movement for warm-ups, work with wooden sword, hand postures, wrist articulation, faster pace than Tai Chi. WEAR: Loose fitting, layered clothing.




Qigong, a many faceted art, has countless ways to connect the breath with movement and visualization. Since the hands play a key role in generating and aligning internal energy, this class will explore hand shapes, using both seated and standing postures. All abilities welcome.




A great workout! Using traditional Yang-style TaiChi postures, you will learn to cultivate internal energy, mental focus and relaxed awareness. To optimize internal focus and tranquility, one-on-one feedback will determine each person's stance.




All abilities welcome! This form is done standing but also can be done in a chair and performed in varying degrees of challenge. Whether you are recovering from an injury or have a wide range of movement, this form will lessen overall anxiety and increase your ability to relax.




Relax and refresh in safe and serene surroundings. Some spoken direction, some silence, and a little tea... all to connect you to your calm and stable center.




Prerequisite: Proficiency in 24-Movement Tai Chi. EXPECT: Intense warm-ups, strengthening postures, new movements, breath work, some push hands. WEAR: Loose fitting, layered clothing.




This workshop is for students who are currently studying 10-Movement, 24-Movement or Long Form TaiChi.

Come with questions! Here is your chance to not only get details but to hear what questions other people have... things you may not have thought about. This will be a great way to enhance your understanding and execution of specific TaiChi movements.

Enrollment is limited to 10 participants so everyone has lots of one-on-one instruction and quality feedback.

Workshop Series: Study with one or all Jade Lady Practitioners

Drop-in: $45
5-Pack: $175
3 for $125 Sampler




Learn the basics of Qigong Meditation, including breathing techniques, simple postures and gentle ways to manage a wandering mind.

This class meets all year. From Sept 2016 - May 2017 we will meet at the Jade Lady Studio.