DaoShima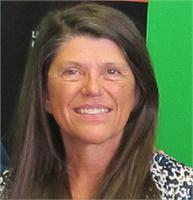 Lessons in life have taught me how to negotiate the business world but not to dwell there, to incorporate efficiency without giving up the joy of discovering a new way, and to be fiscally conservative without being stingy.
I now make choices that support my best interests as well as the interests of my community. My pleasures are designing interesting and functional clothing, creating flavorful organic foods and, of course, teaching TaiChi and Qigong.
DaoShima instructs the following:
Prerequisite: Proficiency in 24-Movement Tai Chi. EXPECT: Intense warm-ups, strengthening postures, new movements, breath work, some push hands. WEAR: Loose fitting, layered clothing.




Prerequisite: Proficiency in 24-Movement Tai Chi. EXPECT: Faster movement for warm-ups, work with wooden sword, hand postures, wrist articulation, faster pace than Tai Chi. WEAR: Loose fitting, layered clothing.




Regardless of your skill level, coming back to the basics is like coming home. – DaoShima

This class is designed for beginners. We will connect philosophy and breath as we develop balance and control. Already studying TaiChi? Come to fine-tune your postures, deepen internal emptiness and feed your form with breath, control and intent.




All abilities welcome! This form is done standing but also can be done in a chair and performed in varying degrees of challenge. Whether you are recovering from an injury or have a wide range of movement, this form will lessen overall anxiety and increase your ability to relax.




A great workout! Using Daoist breathing techniques, you will learn to cultivate internal energy, increase mental focus and develop relaxed awareness. This increased awareness will be used to develop each person's optimal TaiChi stance.

PLEASE BRING A YOGA MAT

YOU MAY ALSO BRING 2 LB WEIGHTS (OPTIONAL)




Learn a profound moving meditation where you connect breath, visuals, and movement. Since movements can be done standing or in a chair, clients work within their own strength and capacity. I've been creating modifications for more than 20 years to make this beautiful exercise a relaxing, strengthening, and meditative experience for all abilities.

We meet the 2nd Saturday of the month to learn a series of graceful, peaceful movements. Participants are encouraged to asked questions.

Study with one or all Jade Lady Practitioners

Drop-in: $45
3-Pack: $125
5-Pack: $175




TaiChi is not for everyone! If you want to relax, I recommend Qigong Meditation. But if you really want to learn TaiChi, you must begin with the principles and take your time learning good posture. Approached in this manner, TaiChi will give you years of pleasure and peace-of-mind.

These workshops provide the building blocks necessary to establish and maintain a quality TaiChi practice. We meet every 3rd Saturday with changing topics. Whether you're a beginner or ongoing student, regular attendance will greatly improve your understanding of TaiChi movement.

Study with one or all Jade Lady Practitioners
Drop-in: $45
5-Pack: $175
3-Pack Sampler: $125




Learn the basics of Qigong Meditation, including breathing techniques, simple postures and gentle ways to manage a wandering mind.

This class meets all year. From Sept 2016 - May 2017 we will meet at the Jade Lady Studio.




Jade Lady offers basic Meditation and TaiChi instruction every Saturday morning throughout the year. Come join this fun outdoor exercise.

Jun-Aug we meet outside at 2nd & E (The Triangle). Sept-May we meet at Jade Lady Studio (also Summer rain location). You may park along 2nd Ave and E St, or down the hill across from Alaska Geographic.