When we think about taking a deep breath we tend to visualize the chest expanding. But what happens if we keep the chest quiet? Instead of allowing the chest to rise, allow the belly to rise instead. What did you feel? Did you cough? Long-term "shallow" breathing causes the lower lobes of the lungs to atrophy. So when we attempt to fully inflate the lungs we may have a reflexive cough. By allowing the belly to expand instead of the chest, the lungs have room to fully expand.
Figure 1 - Expanded Chest
Figure 2 - Expanded Belly
Stressors such as obligations and other life challenges often limit the depth and length of the breath. In fact, in certain situations, we may actually hold our breath. So if you're a shallow breather, this new technique may cause you to cough. However, with just a few minutes of daily practice, "belly breathing" will increase your energy and keep you calm in many trying situations.
Once you get your "belly breathing" figured out, try to keep the belly quiet and channel your breath into the low back.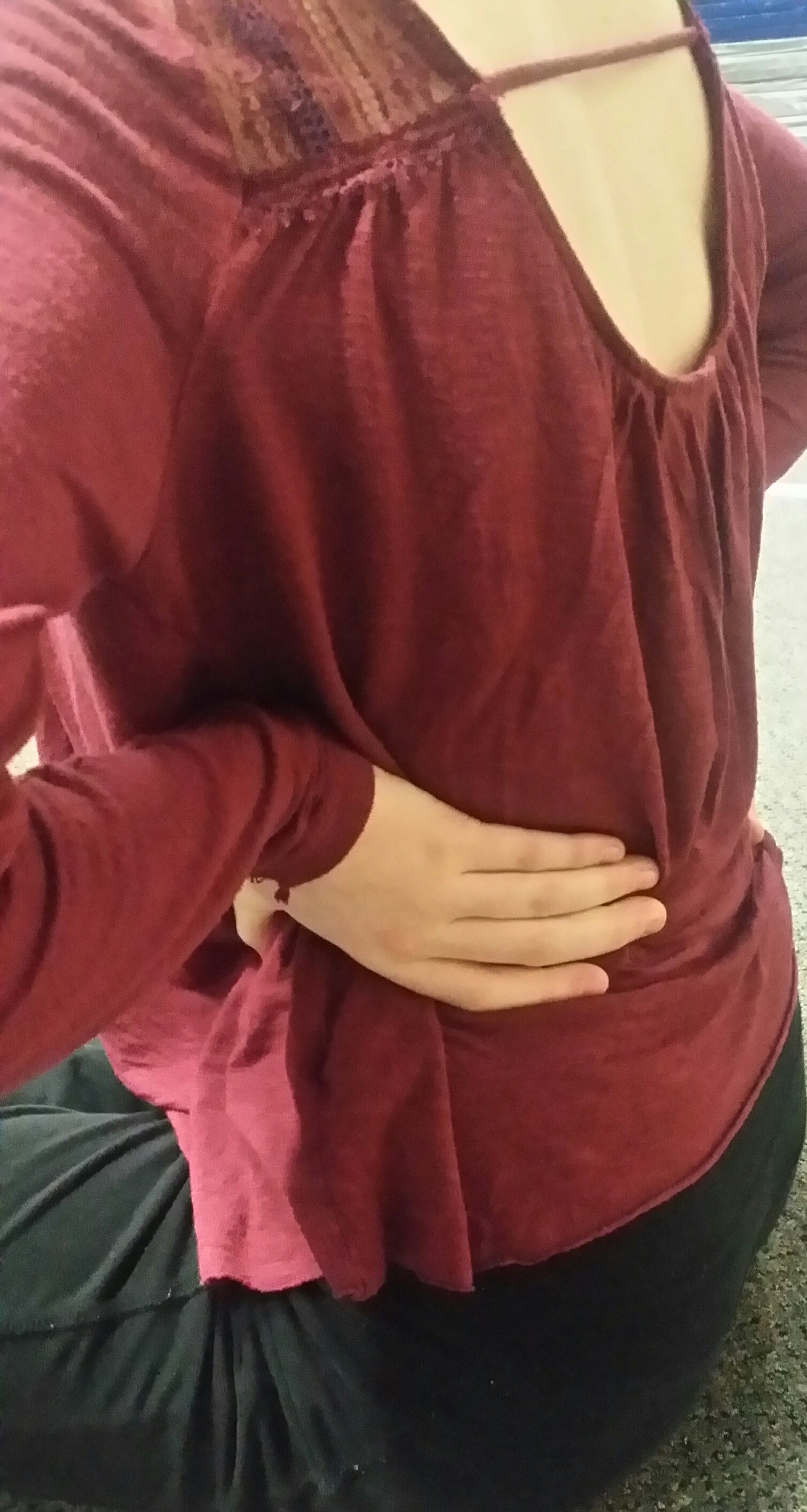 Figure 1 – Regular Breathing
Figure 2 – Expanded Low Back
Questions? Attend our Free Meditation & Tai Chi Class, Saturdays 9-10 am (Anchorage).
Contact Jade Lady Meditation for details.