Focus on Practitioner
Cultivate Change by LaoShih Holly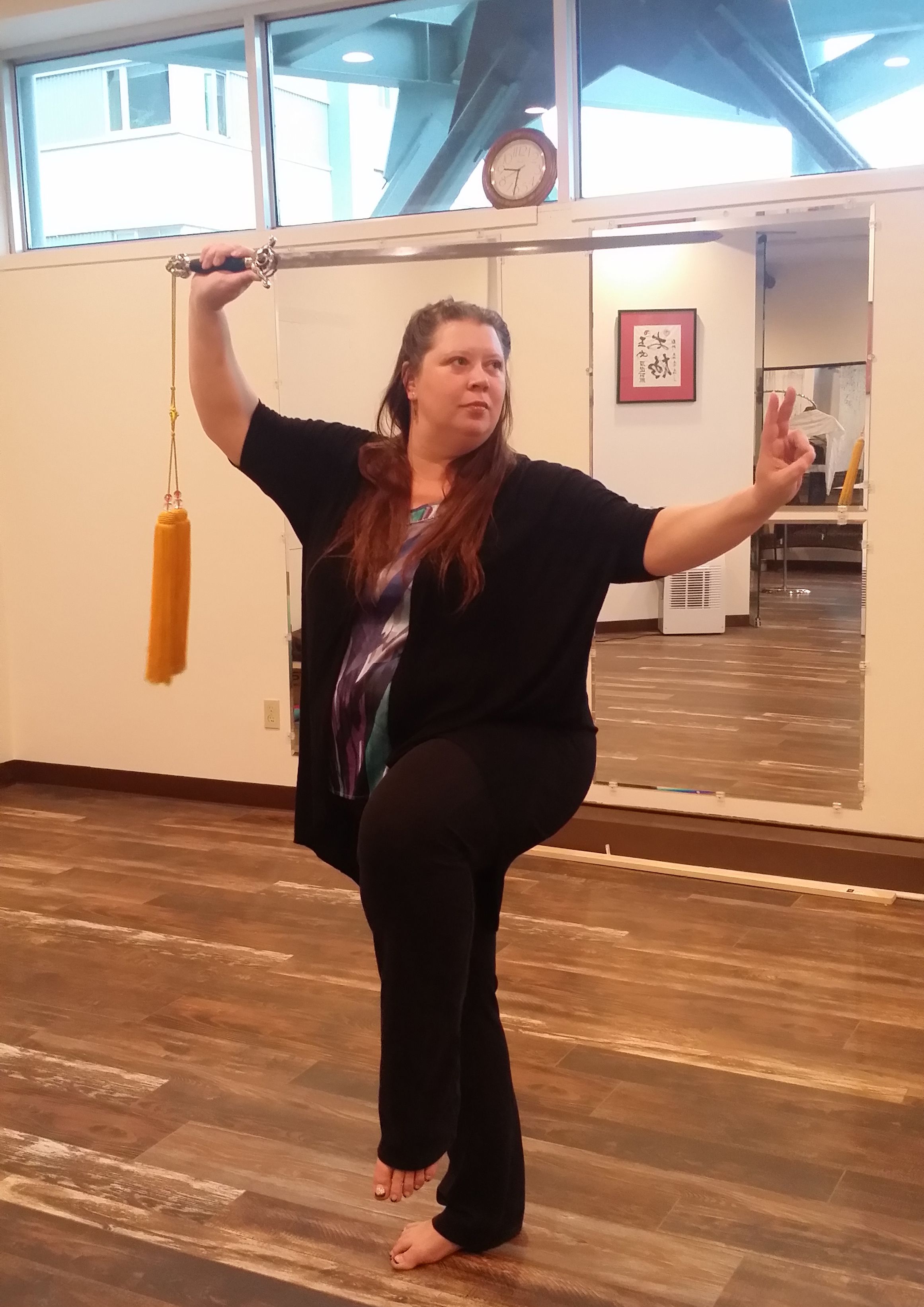 I'm a cheerful person by nature. I strive to move through life in a positive manner and tend to spend little time dwelling on negative aspects. Earlier this summer, in a reflective mood, I looked back on my life a few short years ago. I was happy on the outside...most of the time...but inside, I struggled with suppressed emotion and stuck energy.
This stagnation would manifest through outbursts of anger, with my children bearing the brunt of my frustration. I recall many tense car rides to and from school where I ranted about how they weren't helping out with the family, and how everything would run smoother if they would just do as they were told. We often strike out at those who are closest to us; deep down we believe that they will understand the pressures we are under and forgive more quickly. My morning 'pep' talks weren't helping anyone and it's safe to say none of us had a great start to our day. I asked my son if he remembered those times. He smiled at me and said in his grown-up voice, "Mom, let's not go there."
That 'me' is almost unrecognizable today to my friends and family...and it all started with answering a friend's repeated request to "come play" Tai Chi. He recognized what I needed, even when I didn't. Just one community Tai Chi class and I was hooked. I felt wonderful and within a few days had begun a life-changing journey. Instead of viewing others as the problem, I decided if I couldn't change them, I would work on me. What started with Tai Chi, has expanded to include Qigong, meditation and the exploration of Daoist philosophy.
Through my exploration of Daoism, I have experienced many positive changes. I have learned to look at things from different perspectives, to be open to new ideas and possibilities, look and listen within for the answers. As a being, I have become gentler, more observant and have greater control over my emotions and senses. Physically, I am more coordinated, have greater balance and flexibility, increased vitality and a bit of grace. I am blessed to have the support of my family; they have witnessed the process firsthand. We have grown closer, and have been able to navigate many difficult obstacles and trying situations with positive attitudes and holistic approaches.
My outlook and movement through daily life is very different today. I have a personal cultivation practice that includes ongoing practice with my Tai Chi teacher, DaoShima Susan and my Qigong teacher, Master Zhongxian Wu. I am honored to share my passion and knowledge of these arts through teaching at Jade Lady Meditation.
One of the most important things I have come to understand is that "change" is the only constant in life. How we interact with change affects our individual journey and karma. If we meet change with resistance, it's like running into an immense boulder. The boulder isn't going anywhere and neither are we (and we'll earn some black and blue marks in the dust-up). In contrast, by accepting change as the natural course of the universe, we can navigate around obstacles. What is difficult and undesirable becomes manageable.
Another often overlooked truth is that we can only directly affect change within ourselves. As I've learned the hard way, change only comes from within. With this understanding the saying, 'Be the change you wish to see in the world' seems less cliché and more profound. We impact change in others when they witness the positive changes in us. This is achieved through living a conscious, deliberate life of personal cultivation. As with all things worth achieving, this isn't always an easy process. It requires work and honesty. It entails looking within, earnestly assessing your strengths and weaknesses, observing your breath and how you move through life.
I strive to bring this understanding into the classes I teach. None of us are perfect nor do we possess all the answers. We each travel different roads on our personal journey, but they intersect for a reason, so that we may learn from each other. Whether you are seeking change on the physical, emotional or spiritual plane, the Daoist Arts of Tai Chi and Qigong can affect your transformation. The process begins simply, by connecting with our breath. So I invite you to come breathe with me. I offer a variety of classes in Meditation, Yang style Tai Chi and Shamanic Qigong and lead the free Community Tai Chi program (Saturday, 9 am at Jade Lady Meditation). I'm also available for private consultation for individual lessons, Qi healing and essential oil therapy.