Nicole Yvonne - Bellydance Instructor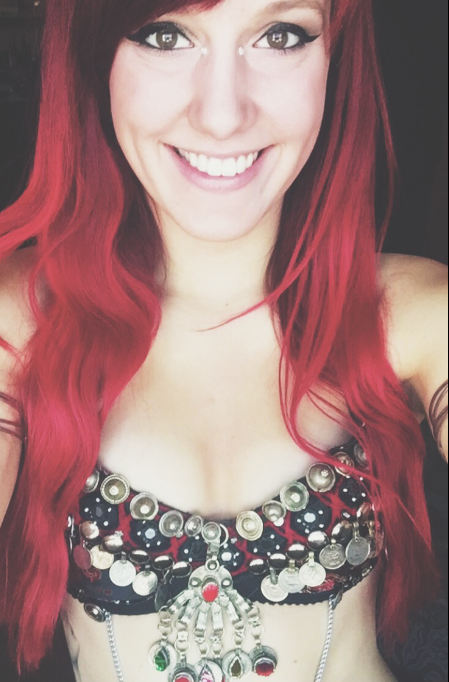 My love affair with Fusion Belly dance began in 2006. I attended weekly Egyptian Belly dance classes, completely dedicated to practicing new moves so meticulously that I could shimmy in my sleep. At the end of the class series, my instructor introduced a young woman who was "going to show us a very different side of Belly dance", with a style called Tribal Fusion. Within moments of the music starting, I was captivated and in awe. Her strong isolations, intense stage presence, and slow, slinky movements were mesmerizing. Like being struck by lightening, I knew that I wanted to learn how to move like that.

Tribal fusion was a fairly new form of bellydance, and finding any instructional videos or DVDs proved difficult. Because of this, I became a self-taught fusion dancer and performer, and offer a unique approach to teaching this dance form. My study began by pouring over youtube videos, dissecting the movements and focusing on the stage presence of my favorite dancers.

Since my humble beginnings, I've had the pleasure of working with many superb, influential belly dancers, including Zoe Jakes, Kami Liddle, Sadie Marquardt, Ashley Lopez, Carolena Nericcio, Lakita, Deb Rubin, Elizabeth Strong, Ma'isah, and Carrie Moore.


NO WORKSHOPS ARE SCHEDULED AT THIS TIME.